специальный производитель smtplaza для инструмента splcie Сид SMD/SMT для малых ножницы,плоскогубцы соединения для Siemens, panasnonic,и для universail СМТ mechine для того,с хорошим качеством и очень конкурентоспособной цене.
Пгт сращивания ленты двойной 8мм для продажи,СМД желтый сращивания ленты,ленты несущей SMT.
SMT Splice tool
Scissors: with special localizer,using for all kinds of carrier tape, cutting component reels for accuratealignment during splicing.
Description: SMT Splicing Tool, plier for splicing component reels in SMT industry.
Features:
The splice tool is used together with single splicing tape and splice clip to ensure precise splicing.
Light design and easy operation.
Excellent quality with steady performance.
Long life with over 500,000 use times.
Используя сращивание инструмент гарантирует, что СМД компонент ленты могут быть соединены надежно и быстро. Специальная латунь оболочки склепали на концах СМД ленты,соединив их надежно, и позволяет им до сих пор проходят через колесо звездочку питателя.Точное выравнивание достигается за счет организации запись на установочные штифты инструмента сплайсинга.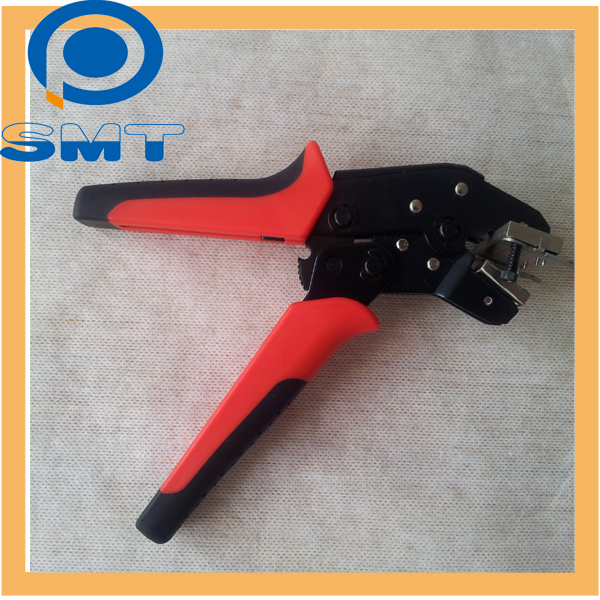 Related Products:
1. Fuji Grease Gun
2. Panasonic Grease Gun
3. THK MG70 Grease Gun Unit
4. NSK HGP Grease Gun Unit
5. Yamaha Grease Gun Unit
6. 400G Grease Gun
7. THK, NSK, Panasonic, Yamaha, Kluber Grease, high temperature grease/ oil, etc.
8.SMT Carrier tape producer,High Viscosity AI Splicing Tape,SMD yellow splice tape
Our advantage
A. Various brands available
B. Offer customized service
C. Large stock- more thank 5000 kinds of parts, fast shipping
Packaging & Shipping
Shipping
We ship to Worldwide.
Items are shipped via Fedex, DHL, or UPS, for some country which is not available, will choose EMS TNT or other ways.
Группа Продуктов : СМТ/АИ сращивания ленты